The European University of the Atlantic opens next Thursday an exhibition with 32 Joan Miro's engravings in the architectural ensemble of Casas del Águila y la Parra in Santillana del Mar. It is the first temporary exhibition that the academic institution exhibits outside the campus and it can be visited until September, 14th from 10am to 14pm and from 16:00pm to 19:00pm, Monday to Sunday.
El canto del sol is a collection inspired by the poem with the same name wrote by San Francisco de Asís at the beginning of the 13th century. In 1975, Joan Miró drew some verses that, according to UNEATLANTICO's dean and curator of the exhibition, Federico Fernández ,"one can see the deepest respect and admiration they felt for nature, both the Catalan artist and the friar who inspired this, a work that has now arrived in Santillana del Mar".
The cultural work has been ceded by the Iberoamerican University Foundation (FUNIBER). This exhibition consists of 36 engravings of 69.50x55cm that represent a song for the sun, for the moon, for the stars, for the wind, for the water and for the fire. Federico Fernández adds that "it is a work of intense colors that reflects the almost religious and magic part of Miró's production".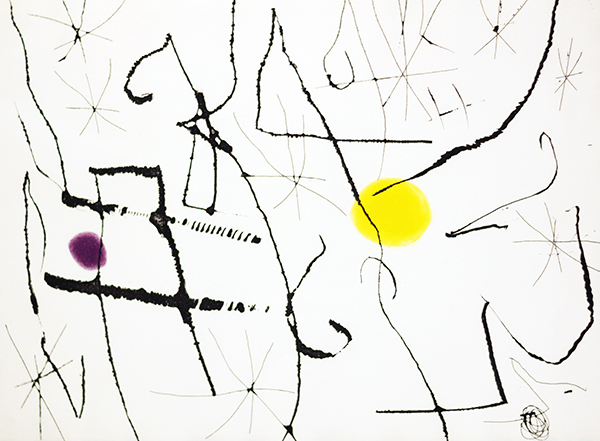 Casas del Águila y la Parra
Las Casas del Águila y la Parra is an architectural complex located in the upper area of Plaza Mayor in Santillana del Mar and is formed by two buildings which are connected by a two-floor building, built between the XVI and XVII centuries in which the Ministry of Education, Culture and Sports of the Government of Cantabria holds temporary exhibitions.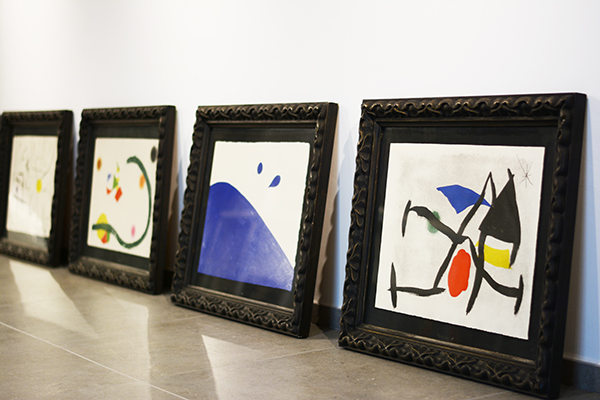 El Canto del Sol of Joan Miró
Engraving 47/220