The director of the International Relations Office of the European University of the Atlantic, Juan Luis Vidal, has returned from Paris, where the institution has signed a joint declaration with ten other European universities that aim to form an educational consortium that will include seventy-five thousand students.
The group, which will be called the European University of Applied Education and Research, will apply to the European Union's Erasmus + programme, which aims to transform European university institutions into supercampuses capable of offering students the possibility of starting the first year of their degree in Spain, the second in Ireland, the third in Lithuania, the fourth in Germany and so on. The system also provides for a high degree of rotation amongst professors between the consortium's member institutions. The project is the spearhead for the creation of the European Degree System, the implementation of which is already envisaged for the near future.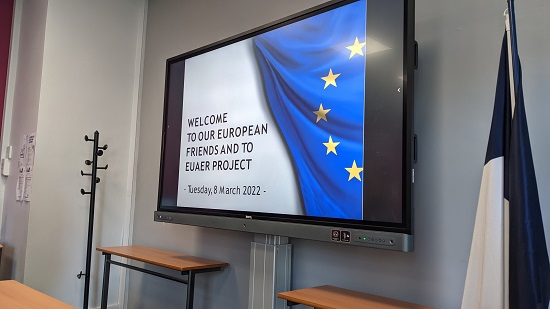 The Paris Declaration has been initialled by ten universities from Belgium, Croatia, France, Germany, Ireland, Turkey, Finland and Lithuania, as well as the European University of the Atlantic. Between them they bring together a significant number of students, currently numbering over seventy-five thousand. The consortium has agreed to begin its joint activities shortly, under the current Erasmus collaboration framework, regardless of when it is officially recognised as a European University; in fact, the European University of Applied Education and Research is already setting up its governing bodies and structures, with the aim of starting work towards removing any educational barriers.
As underlined in the Paris Declaration, applied education and research are the most distinctive attributes of the European University of Applied Education and Research. By integrating education and research into the application of knowledge, research results and technological innovations on relevant and up-to-date topics, related to job requirements as well as broader societal challenges, it aims to enhance the employability of graduates, create societal impact and contribute to the well-being of the community. In line with the European Research Area, the consortium aims to optimise the link between applied research and innovation and the economy.