Student Sofía Fernández Lavín, who is studying a double degree in Audiovisual Communication and Advertising and Public Relations at the European University of the Atlantic, participated in the eighteenth edition of the Youth Jury of the San Sebastian Film and Human Rights Festival held at the Victoria Eugenia Theater in the capital of Gipuzkoa.
This festival is an art exhibition that grows in popularity every year in the city of San Sebastian. Through visual exhibitions and a series of feature films thematically related to human rights, the city council undertakes an important effort to spread the message of a culture of peace and coexistence toward both residents and visitors.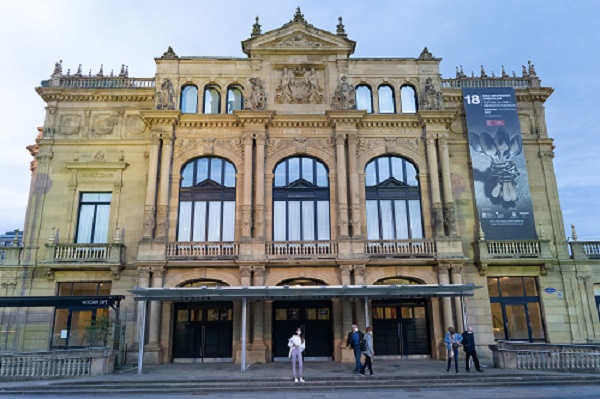 For Sofia, the stories she saw during the festival "narrate the problems of some minorities who would not otherwise be able to relate their concerns". In view of this experience, she expresses gratitude for the opportunity offered to her in participating in the activity, and likewise declares that having been able to attend the viewing of different films, documentaries, and short films on topics related to human rights awareness "is a constructive, fun, and joyful experience".
After attending the festival, the student highlighted, among her experiences at the event, the discussions that took place after watching each of the films. They strove to investigate and analyze the topics in depth that the audiovisual productions dealt with while screening. "What I take away from this week's festival, besides the aforementioned learning, is to have a little more clarity on the path I want to take. I am very happy about all this, which is what I want to dedicate myself to, telling silenced or little known stories in the hope of making the world a better place", explains Sofía Fernández.