The European University of the Atlantic has participated this month in the First 'Fair Study in Spain', held in Morocco and organized by the Ministry of Education, Culture and Sport of the Government of Spain together with the Spanish Service for the Internationalization of Education (SEPIE). The event was held in two different cities, the first fair on April 3rd and 4th in Casablanca and the second on April 6th and 7th in Tangier.
The purpose of this initiative is enhancing relations between Morocco and Spain. This is a specific forum for Spanish universities and higher education institutions created so that they can introduce their undergraduate, postgraduate and PhD academic programs to students from Morocco.
As acknowledged by the Ministry of Education, with this event, the objective is to focus on the interest that Spanish institutions generate, by distancing from the dispersion that some major international fairs cause. Although the students' mobility between the two neighboring countries is already high, the goal is to increase relations and to continue to work together.
The delegate of the Iberoamerican University Foundation (FUNIBER) in Morocco, and Jermouni Abdelaaziz, as well as members of the international service team of admissions of UNEATLANTICO attended the fair as representatives of the university. Despite being the first edition, the experience was very positive and many students expressed their interest to continue their higher education studies in Spain.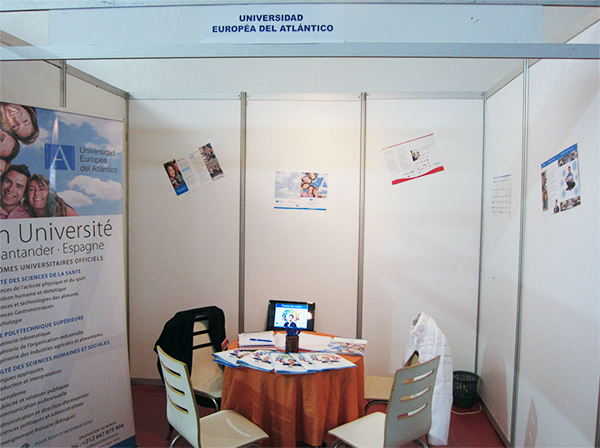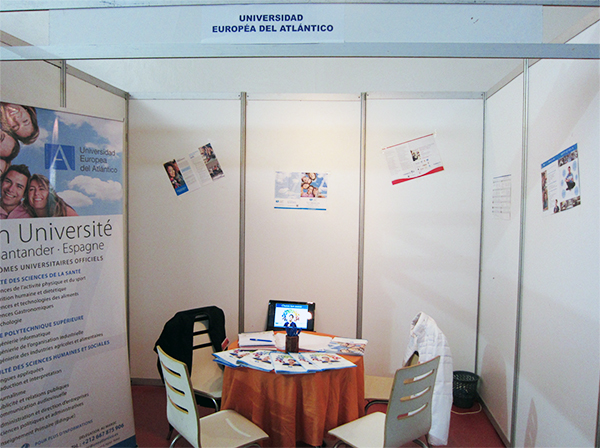 Fair in Cameroon
Furthermore, within the framework of its International Relations actions, the European University of the Atlantic will be participating, from April 19 until April 22, in the 4th edition of the International Fair on Education, Foreign Studies and University Cooperation (ISAAF 2017), which will be held in the cities of Yaoundé and Douala, fromCameroon.
First Fair 'Study in Spain' held in Casablanca and Tangier