Professor Bouzekri Touri, of the University of Hassan II in Casablanca (Morocco) has visited the European University of the Atlantic and has held discussions with the dean, Rubén Calderón and the general secretary, Roberto Ruiz, to speak about the possibility of establishing a collaboration agreement between the two institutions.
ProfessorTouri has a PhD in Education and Philosophy, although he specializes in Psychology, concretely in communication and language. He is the founder and manager of Lapstice Laboratory. Furthermore, he is also the founder of the Psychology Department of the University of Hassan II in Casablanca and has extensive experience in the relations with European and North American universities. After the meeting with Mr. Calderón and Mr. Ruiz, he stated "we have spoken of establishing a partnership between both universities, so we will be shortly submitting the foundations for a future agreement."
Nevertheless, this was not the only reason for the visit of Professor Touri to Santander, since he has also accompanied his son Othmane, who has enrolled in the Degree in Business Administration and Management, which he will be starting this 2016-2017 course in the European University of the Atlantic. "My son is very interested in soccer, in fact, he is a former player of the Arsenal of Morocco, so he is thinking in starting a business related with sports sometime in the future".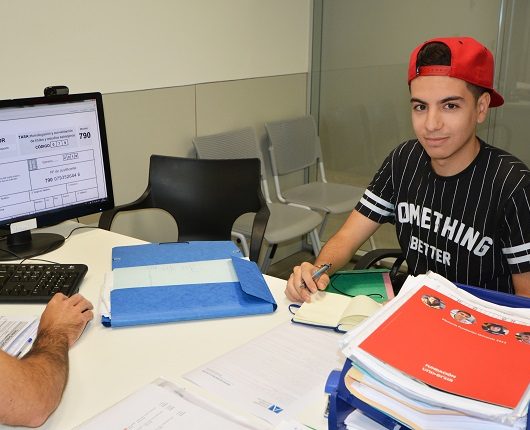 Professor Touri and his son knew about the European Universiity of the Atlantic in a college fair from two years ago that was held in their country, and so they kept in contact with the university until the enrollment process of Othmane was concluded.
The University of Hassan II was founded in 1975 in Casablanca and has more that 24.000 enrolled students, which makes it the third biggest university in Morocco. The university has five faculties, a Technological School and a Mechanical Engineering School.