The Vice Chancellor of International Relations, Roberto Ruiz, has represented the European University of the Atlantic in the Seminar on Public Diplomacy and Cultural Cities: Shared Experiences that was held at the Palacio de La Magdalena, in a semi-present format.
Ruíz took part in the round table "Culture, an experience shared with Arab countries", which was moderated by the Director of El Diario Montañés, Íñigo Noriega, and in which Mohamed Alameri, President of the Hispano-Emiratí Club "Casa del Profesor" and Luis Guerra, Professor of Spanish Language from the European University of Madrid, also participated.
The conference had been previously presented by the Mayor of Santander, Gema Igual; the ambassador of the United Arab Emirates in Spain, Majid Al Suwaidi and Javier Fernández Arribas, director of the magazine Atalayar.
In his speech, the Vice President of International Relations of UNEATLANTICO stressed that "cultural management in defense of heritage should be cross-cutting, involving not only the authorities, which should be limited to creating the appropriate framework, but must have the participation from the population and the media, since what is not disseminated, is forgotten". Regarding the meeting held at the Palacio de La Magdalena, Roberto Ruiz said that "Santander can be a great bridge for strengthening ties between two geographically and culturally distant countries, but can share common objectives" and pointed to the education system as an element that can significantly contribute to combining these synergies.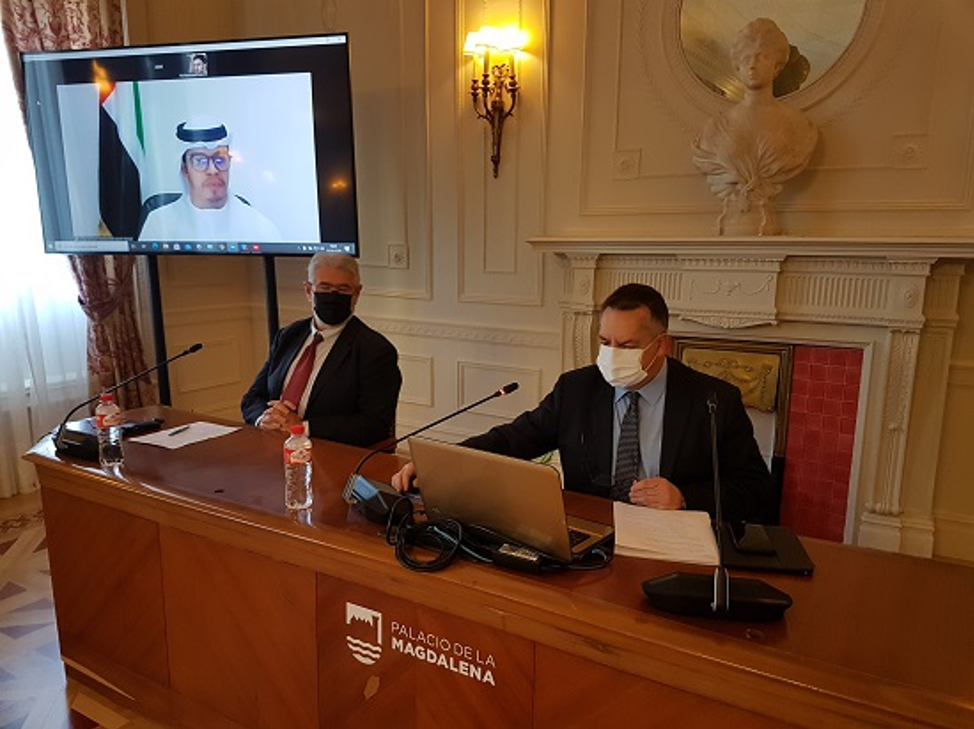 Cultural Diplomacy is a specific area within the intense diplomatic activity that has acquired its own personality in recent years and which is capable of serving as an essential instrument for public diplomacy and, therefore, placing diverse realities and experiences from third-world countries in contact with civil society in local environments.
This second day of the Seminar on Diplomacy and Cultural Cities was directed by José María Peredo, Professor of Communication and International Policy at the European University of Madrid and Javier Fernández Arribas, journalist and international policy analyst, the former director of news at COPE.