The presidents of the Fundación Empresa Clima and FUNIBER, Joan Planes and Santos Gracia, respectively, concluded the I Climate Action Congress being held over three days on the campus of the European University of the Atlantic in Santander. In his speech, Gracia described the organisation of this congress as "a challenge from which we have learned a great deal". He also reiterated "the commitment of FUNIBER and the European University of the Atlantic to Cantabria, as has been the case since the creation of the University" and assured the presence of "Spanish and Latin American companies in future editions of the congress". For his part, Planes referred to the importance of all these actions "aimed at caring for the planet" and hoped that "we can contribute to leaving it in better conditions than we have enjoyed".
This Friday morning, the fourth and last session of the Congress was held, this time under the title "Voluntary Carbon Markets", in which the reasons for their existence and their functions were analysed and debated. The first presentation of the day was given by Lydia Sheldrake, director of the Childrens' Investment Fund Foundation (CIFF) and member of the Voluntary Carbon Markets Initiative (VCMI).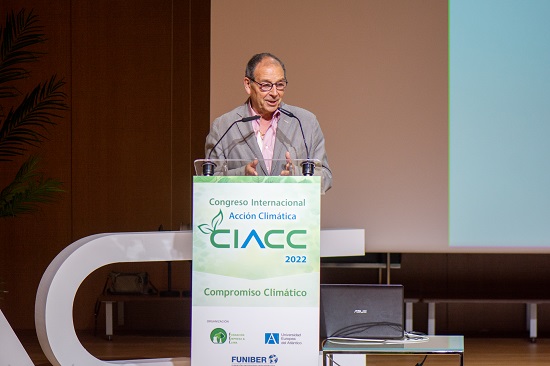 The first, moderated by Nuria del Pozo, from the Fundación Empresa Clima, was aimed at experts and brought together Heather McEwan, Project Developer Engagement at Verra; Katerina Kolaciova, Executive Manager of the International Carbon Reduction and Offset Alliance (ICROA) and Josep Garriga, economist and climate change specialist). The second was moderated by the director of the Fundación Empresa Clima, Elvira Carles, and was aimed at companies; on this occasion Juan Luis Pozo, Sustainability Director of the Global Omnium Group; Ignacio Valero, Head of the Horizon Programme at Gestair and Belén Lostao, Head of Corporate Sustainability at Acciona, took part.
The 1st Climate Action Congress brought together more than a hundred companies from fourteen countries and more than two hundred people attended each of the four sessions. Among the most outstanding speeches were those of Youssef Nassef, Director of Climate Adaptation at the UN Climate Secretariat, Amjad Abdulla, Vice-Chair of IPPC Group III, and Amr Essam and Mariam Allam, members of the Egyptian Ministry of Foreign Affairs. The second and third editions of this meeting will be held in 2023 and 2024, which will also be held in the city of Santander.